<![if !vml]><![endif]>
Help – Scriptures covering situation we face daily
Booklets – Covering questions many of us have or are asked as Christians
Bible Online – Online Bibles in many languages
Concordance – Search the Bible
Download the Bible – Download any of the online Bibles
Stories - to help us understand
Daily Devotion – To help inspire us each day
<![if !vml]>

<![endif]> Support our Ministry                                                                                              Not A Christian Meet Jesus <![if !vml]>

<![endif]>
Help
When we need help or have questions, we too often turn to others for guidance
or read books by those considered experts. Well there is only one expert, He is God
and the first place we should turn is to Him. Here are some common questions/needs:
When Loved One leave for Heaven
<![if !vml]>

<![endif]> The Tree of Christ                                                                                                  Parables of Jesus  <![if !vml]>

<![endif]>
The Advent and Christmas Season
<![if !vml]>
<![endif]> Biblical  Mentors                                                                                                    Miracles of Jesus <![if !vml]>

<![endif]>
Information/Booklets
These are booklets from RBC Ministries at
Do Christians Believe in Three Gods
Do I have the Right kind of Faith
How can a parent have peace of mind
How can I know what God wants me to do
How can I understand the Bible
How can I resist the lure of Sexual Sin
How do I live the Christian Life
How does God keep His Promises
Life Changing Messages from the Risen Christ
What does God expect from Woman
What does it take to follow Christ
What in the World is satan Doing
What is the promise of Marriage
What kind of worship is God looking for
What do you do with a broken relationship
What will make my marriage work
When Forgiveness seems Impossible
When we just can't stop – Dealing with Addiction
More to Come
 <![if !vml]>

<![endif]> Christ Journey to the Cross                                                            Death is Defeated by Christ  <![if !vml]>
<![endif]>
  <![if !vml]>

<![endif]>Eternity – Smoking or Non Smoking                                                                            Armor of God  <![if !vml]>

<![endif]>
 <![if !vml]>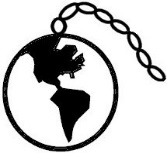 <![endif]>Bondage of Sin                                                                               When you feel even more alone <![if !vml]>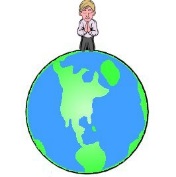 <![endif]>
The Bible Online
This section allows you to view online
The section below will allow you to download
The Bible if you need to.
English
All Others
Russian Version (KOI8-R Encoding)
<![if !vml]>

<![endif]> The Church Year                                                                                                 Christian Stories <![if !vml]>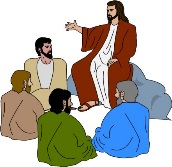 <![endif]>
Concordance
Search the Bible for words or phrases
Three Most Important Things in Life
1. God and His Word
2. Jesus and His Teachings
3. What You do with 1 & 2
<![if !vml]>

<![endif]> Our Daily Bread Devotion
Link to this Web Site
Copy the Link or Download the Graphics HERE
<![if !vml]>

<![endif]>
http://170.130.1.106/Jesus/shtlink.jpg
<![if !vml]>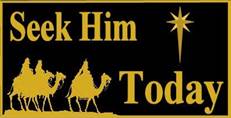 <![endif]>
http:// 170.130.1.106/Jesus /shtlink2.jpg