<![if !vml]>

<![endif]>
SyncME Server is designed to allow Remotes to monitor server status, Back-up Files to a designated location, and to Back-up Files to Off Locations sites via the Server Client Remote.
Back-up Utility to Back-up Data to Location on Server/Network
Back-up of Files to up to 5 Off Site Locations
Monitor for Bottlenecks/System Slowing of all Resources
Monitor Selected Programs and Restart if Closed, Errors (Dr. Watson/Werfault), or Stops Responding
Send Server Status via Email or Messages to Remotes
Server Client Remotes
          Monitor CPU, Memory, Bandwidth, Processes, Drive Space
          Receive Back-up Files storing in 1 Folder (Overwriting) or Separate Folders to maintain Version Back-up
                   Receive Daily Event Logs
                   Receive Messages from Server Administrator
SyncME Server Main Program
<![if !vml]>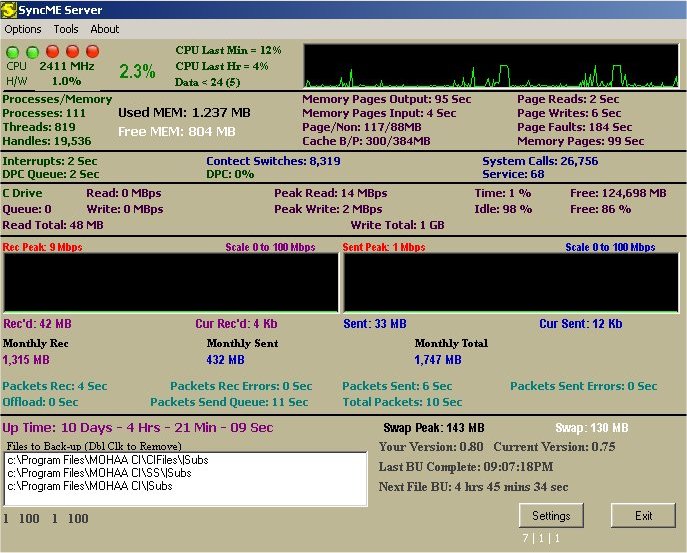 <![endif]>
The Main page tracks server data and sends the information to remotes. It also logs events and controls the back-up utility. SyncMe Server will also track Webpages and Files Downloaded via the server web IIS along with monitoring all critical resources for bottlenecks and performance issues.
SyncME Server Backup Utility
<![if !vml]>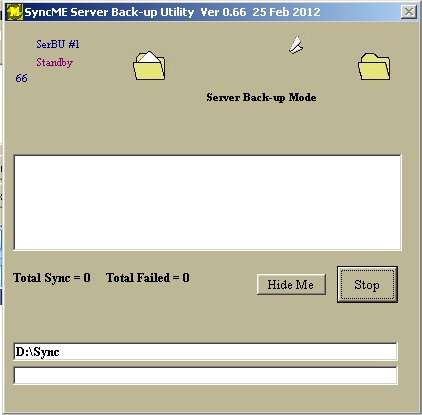 <![endif]>
The Back-up Utility backs up newer files to the back-up location. If sending files Off Site is enabled it will also copy the files to a separate location to be Zipped and Sent to any connected Remote.
SyncME Server Send Utility
<![if !vml]>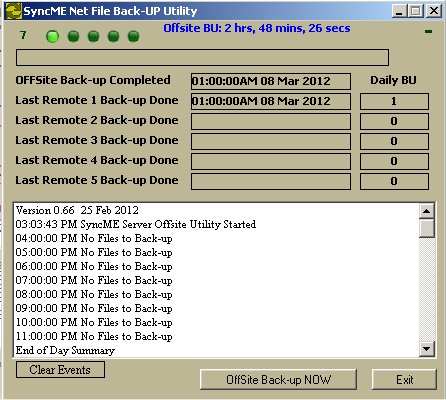 <![endif]>
The Send Utility will transmit back-up files to the Remotes. It will also send the last file back-up to any Remotes that connect and have not received it.
SyncME Client Remote
<![if !vml]>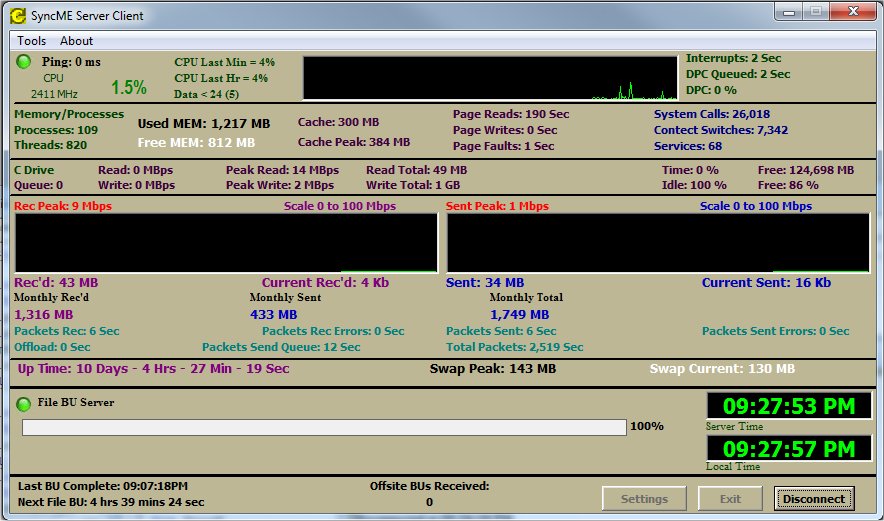 <![endif]>
The SyncME Server Client Remote is used by those authorized to receive Server Status and Back-up Files. Back-up files can be stored in a single folder (maintaining the latest back-ups) or in separate folders (Version Back-ups of each change)
SyncME Server is currently in final Beta. To participate in the Beta Program, send an email to Administrator@blackbartsoftware.com and put in the subject line SyncME Beta and include your contact information in the body. You will receive a serial number good for the first version. Those who contribute will receive life time updates.
Windows – Fully Tested on Win2K, XP, Vista, Win2003, Win 7, Win2008